Bow Tie Pasta with Veggies
This is one of my favorite meals. It is so easy but so good. And I even think it is a bit healthy. But I don't really have a recipe for it. So you will have to make your own judgments as for amounts and try it out. It is worth it.
Buy some Bow Tie Pasta and cook it according to package. While that is going, work on the veggies.
You can mix and match any Veggies you want. Tonight I used our regulars...Bell Pepper, Sugar Snaps, and Carrots. But DH also wanted me to try Sundried Tomatoes. It was good in theory but it didn't work. Not sure if it was me or the type of sundried toms we got. So you can kind of ignore those in this recipe. I also like to add broccoli or edamame or cauliflower, etc. But the husband and the kids just are not veggie eaters. How that happened with me as there Mom I will never know.
So take your veggies and chop them up.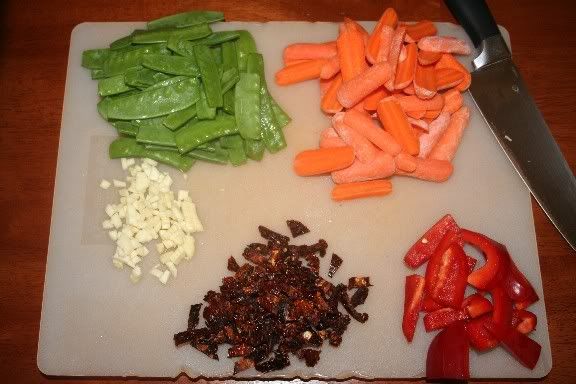 So take about 1/4 cup Olive Oil (EVOO as Rachel would say) and about 3 cloves of diced garlic and saute over medium heat till the chopped up garlic starts to turn brown. I am a HUGE Garlic fan. I mean H U G E. So i tend to use 4 cloves. Just gauge your tastes.
Then start adding in the veggies. I start with the carrots because they are thicker and take longer to cook. Saute them for a few minutes then add the Bell Peppers, then the Sugar Snap, etc. Now every time I add some new veggies I add the seasoning. Just a little shack here and there each time the raw veggies go in.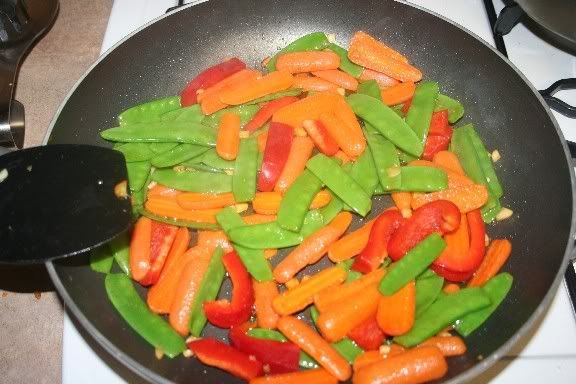 Saute the veggies up in the pan. Add more EVOO if needed (I tend to).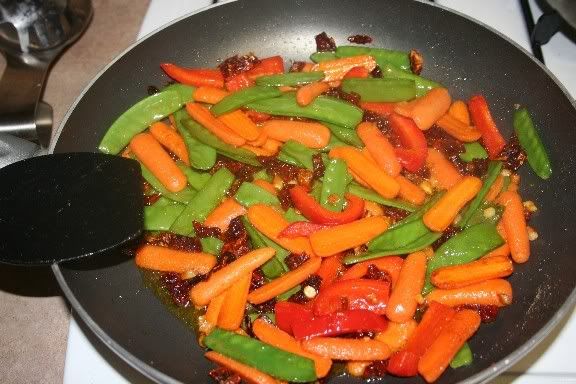 Once all the Veggies are cooked, pour the mixture over your cooked noodles and eat.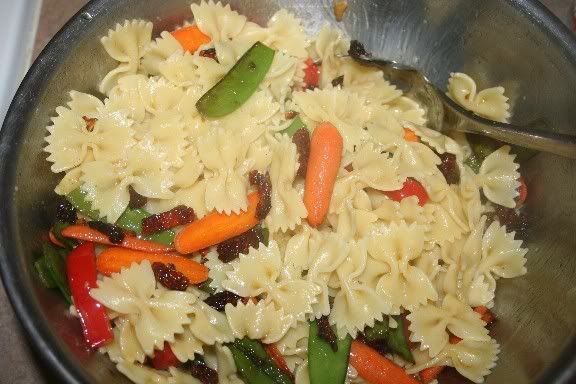 Trackbacks